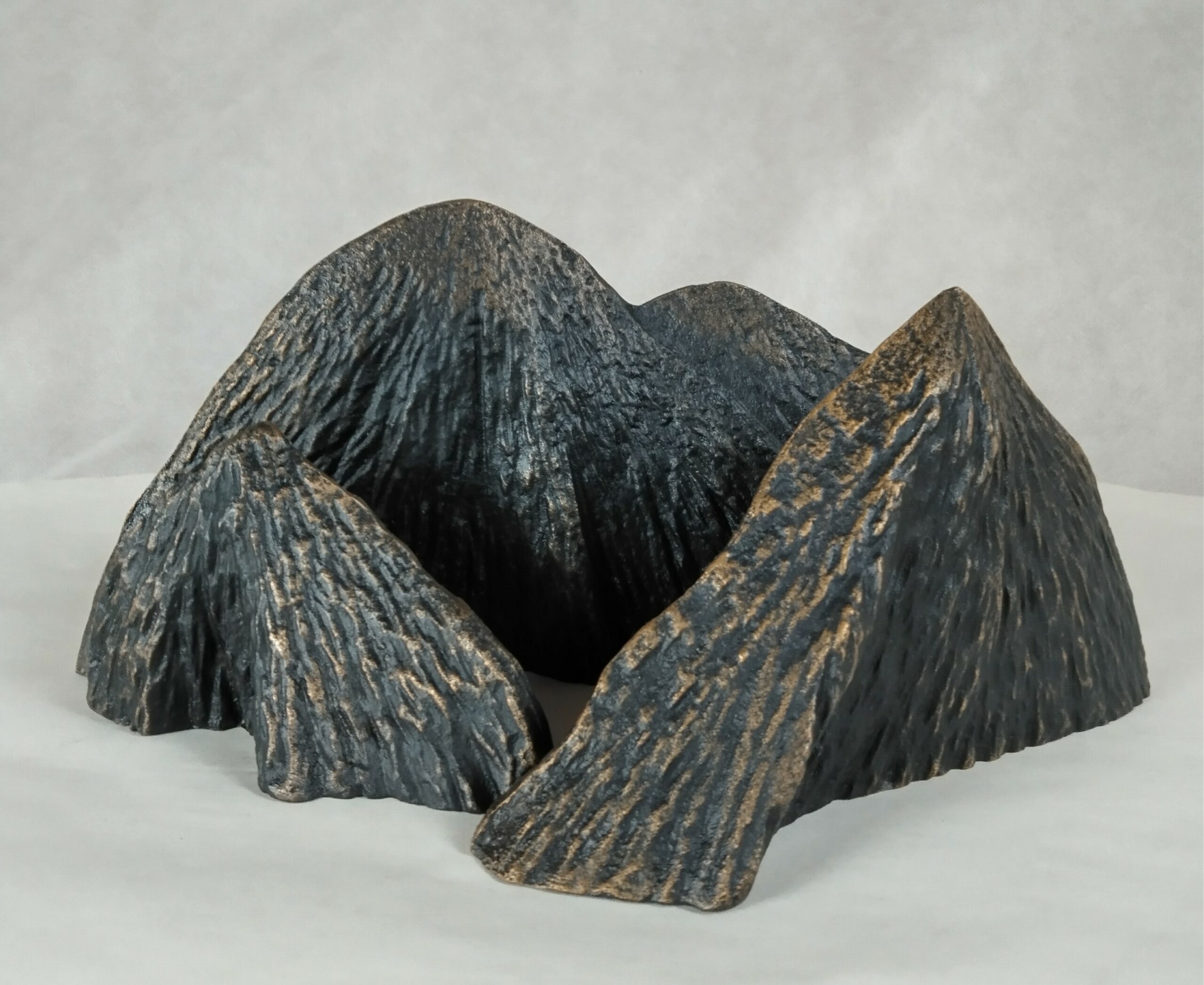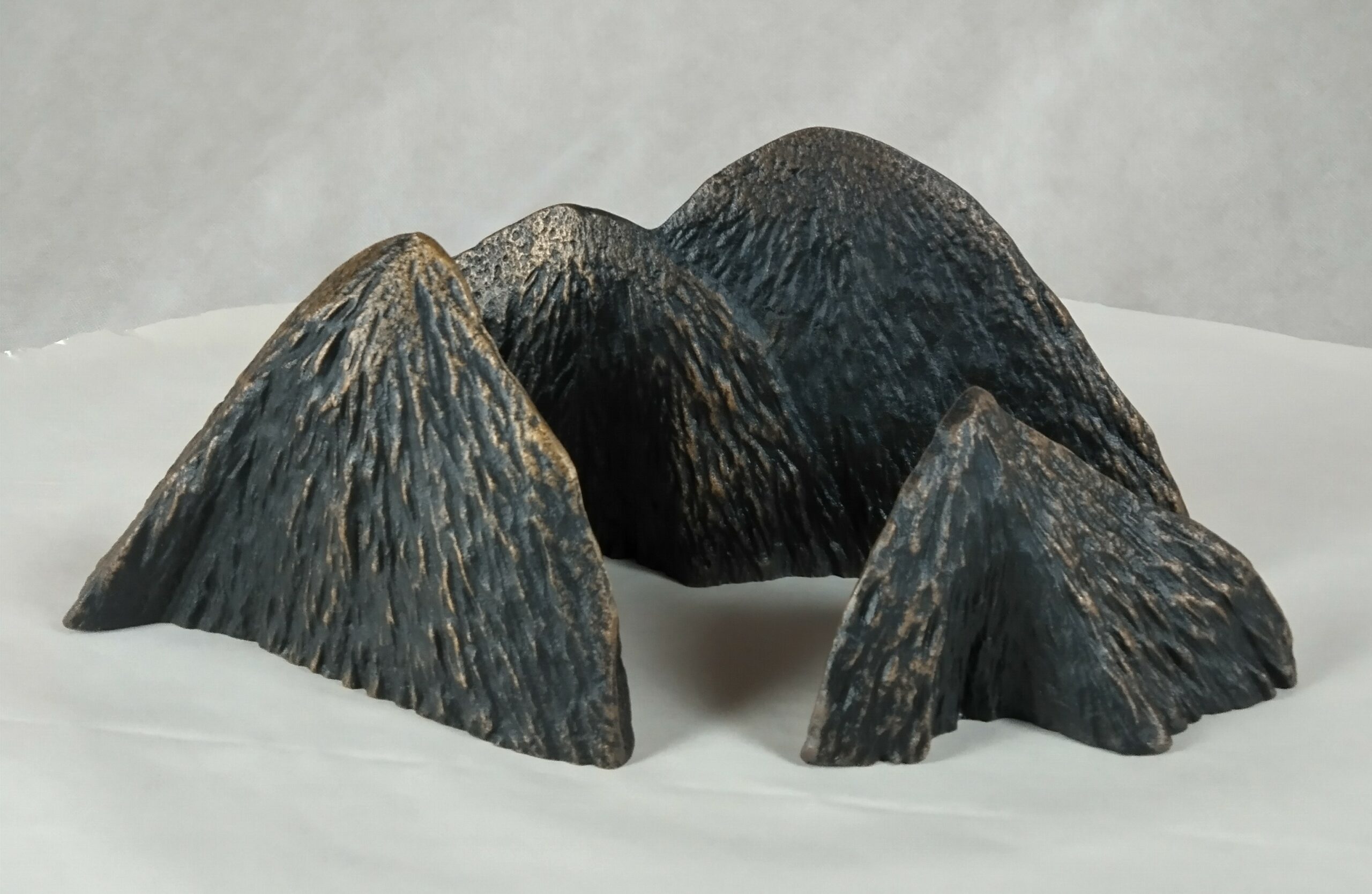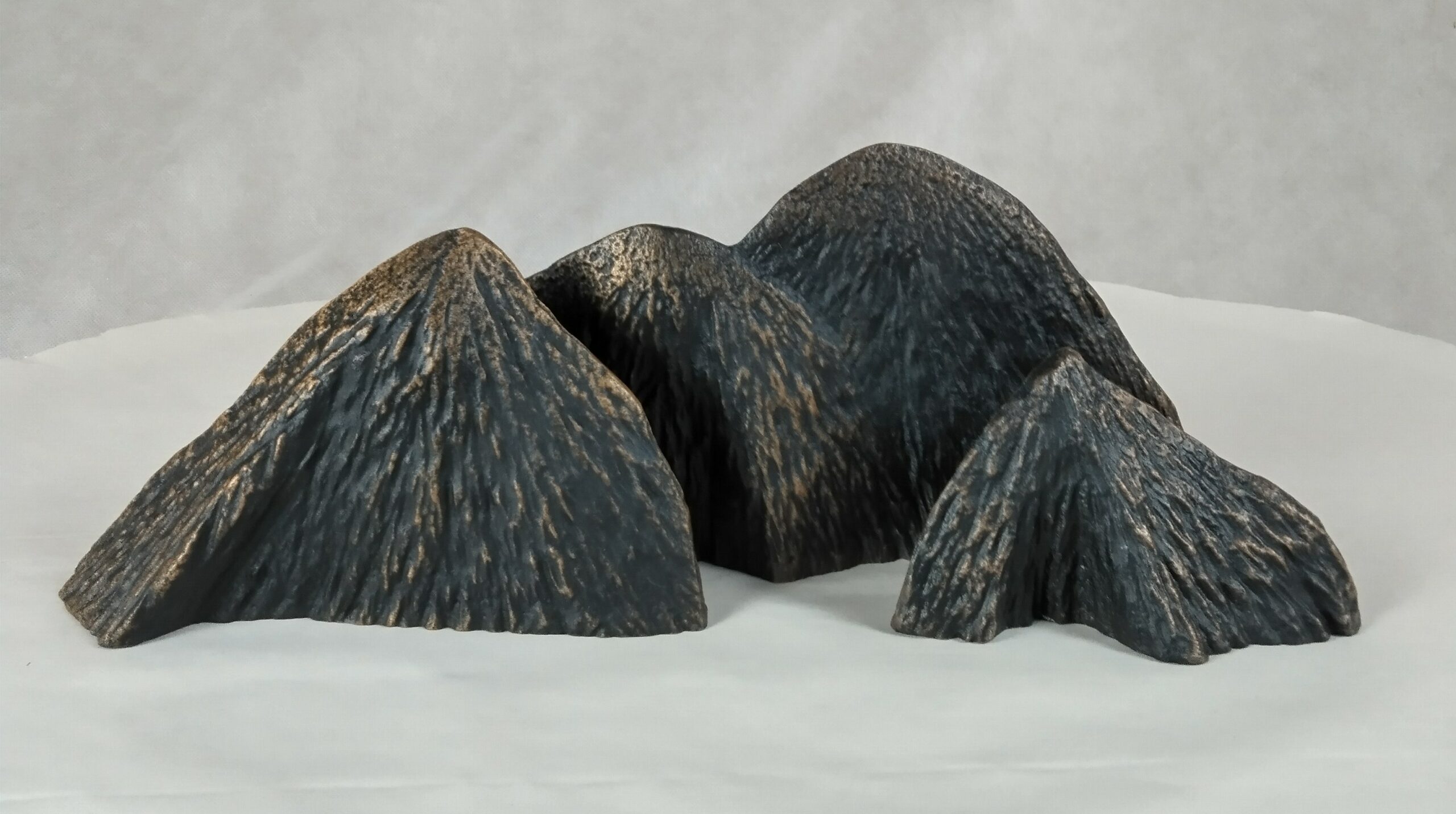 A set of three bronze mountains.
This set is from a limited edition of 15, with this being the artist's proof.
The tallest mountain measures 125mm high, by 265mm wide, by 44mm deep.
Medium mountain is 103 high, by 179 wide, by 44 deep.
Small mountain is 73 high, by 124 wide, by 34 deep.
All dimensions in millimetres.