Wash the Mind, Open the Heart (sold)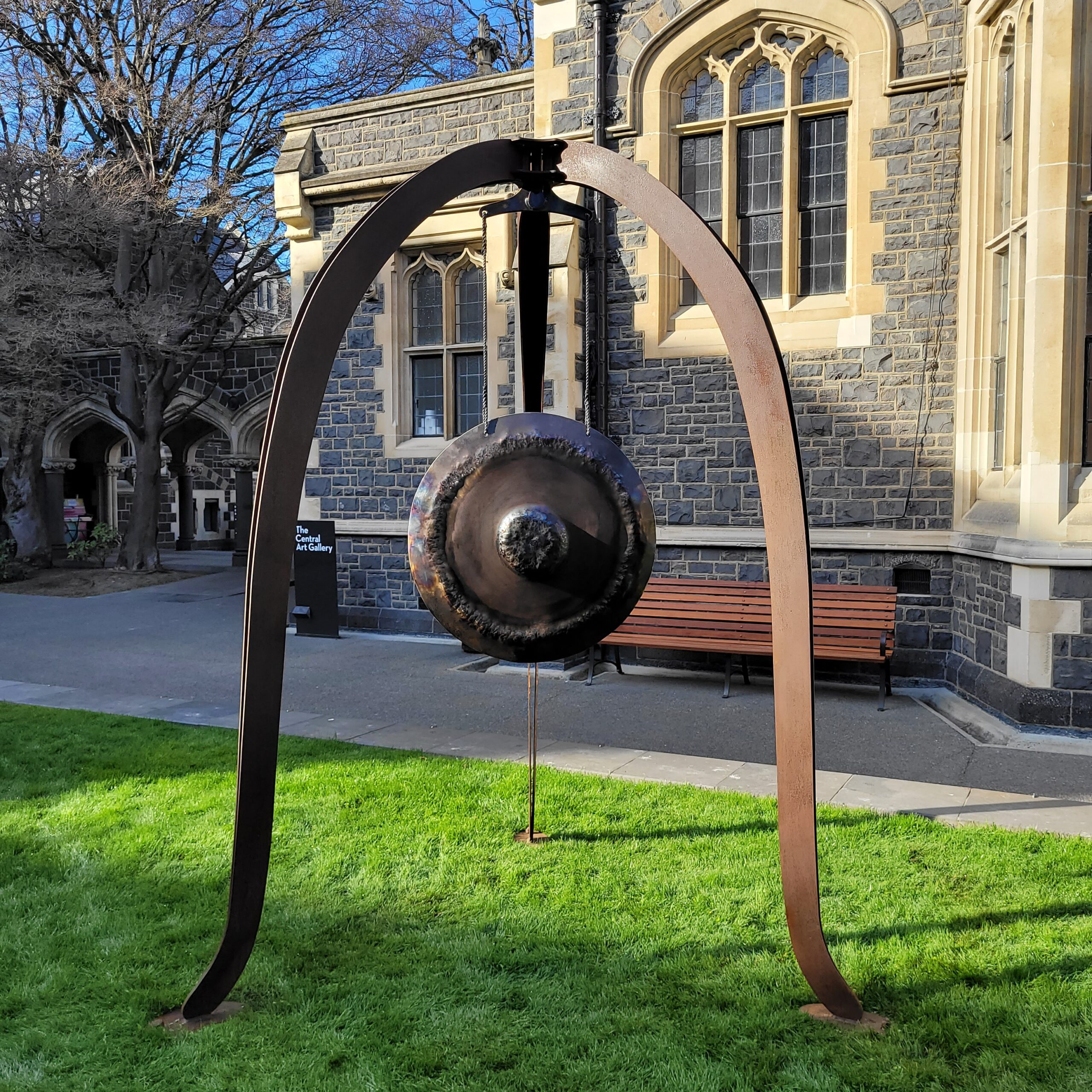 This work has sold, but similar work can be commissioned: please inquire.
A gong formed from 3mm Corten steel, blued and waxed. The tripod is 6mm Corten steel, waxed.  This work is able to be placed inside or outside, and comes with a felt -headed mallet.
The tripod is just under 2.4 metres tall.
This sculpture is a one -off, though I intend to make more work like this.
The figurative work in the background (see photo to the left) is part of Stay, a two part work by Anthony Gormley, permanently sited at the Christchurch Arts Centre (the second part of this work is in the Avon River in Christchurch). Wash the Mind, Open the Heart was made for an exhibition that was fundraising for the Centre. Click here for an interview with Nicholas Duval-Smith on Radio New Zealand