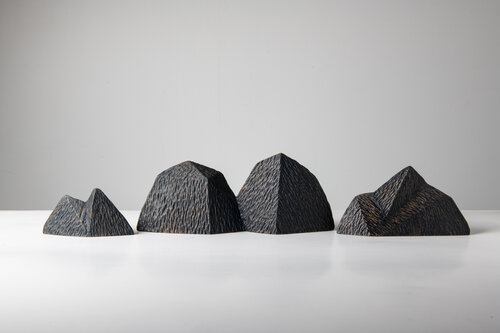 A set of three bronze Moving Mountains.
This sculpture is a limited edition of 10 sets (sold out), with one artist's proof currently remaining.
Artist's proofs at sculpture.nz will go up in price at the start of each financial year.
The largest mountain measures 115 mm high, by 281 mm wide.
The smallest mountain measures 68 mm high, by 128 mm wide.